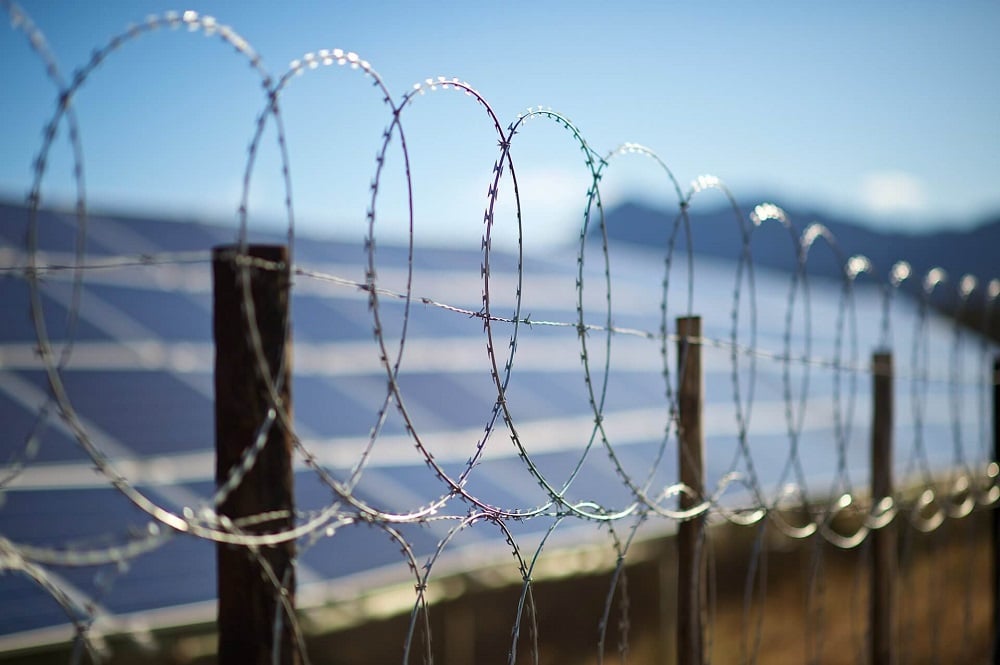 There are several reasons why a perimeter intrusion detection system (PIDS) can offer an advantage to a site. This is partly due to the sophistication of the system, which can stop an intrusion in its tracks. It is also to do with criminal psychology, with thieves and trespassers being statistically much less likely to venture onto a property that they know is well protected. Here are some of the ways that a high-quality PIDS can benefit your site.

1. Smart Safety
According to government figures, there are more than 18,000 burglaries every month in the UK. There are around 44,000 reports of arson and criminal damage, and the police have had to launch Operation Tremor to try to cut down on the on-going theft of telephone cables and other copper wires. Thieves do not discriminate. Every business is vulnerable and keeping people out is the best way of keeping valuables safe.
As the statistics show, walls and fences are no barrier. Alarmed perimeter fences work, both as a deterrent and as a solution if there is an attempted intrusion.

2. Property Value
When it comes to increasing property value, being able to demonstrate the effectiveness of the system makes a difference. At Detection Technologies, our solutions undergo rigorous testing over many months, which gives any investor guarantees and peace of mind regarding quality, reliability, and integrity. Our Centre for the Protection of National Infrastructure (CPNI) approval means that protected land is worth more. Everything inside the perimeter is secure, so is easier to insure.
When planning to sell or re-finance an asset protected by advanced technology, this on-going assurance matters.

3. Safety At Work
There is a strong statistical association between intruders and violent crime. The more lucrative the asset, the more likely it is that force will be involved. Not all intruders are caught, and police reporting has inconsistencies and inadequacies. However, around 1 in 4 intruders are thought to be armed in one way or another, with firearms numbers slowly creeping up. Your staff are most likely to find themselves facing a handgun, but an unlucky 10% will be on the wrong end of a shotgun.
To protect site staff a perimeter intrusion detection system can make a real difference.

4. Flexibility & Control
High-profile sites have different areas of risk, and these require different levels of perimeter control. For rural sites, footpaths are a regular hazard that are difficult to secure against. For urban sites, noise and foot traffic can make perimeter monitoring problematic. Advanced systems are designed to respond to the main issues that each area of industry is likely to experience, resulting in a tailored solution that meets the unique needs of each site.

What Next?
There are many benefits to having a high-quality perimeter intruder detection system. Sometimes a wall is not enough, but engineering solutions require highly tuned skills. If you have a perimeter requirement and are interested in improving your security, Detection Technologies can help. Call us today on 01773 744 750.