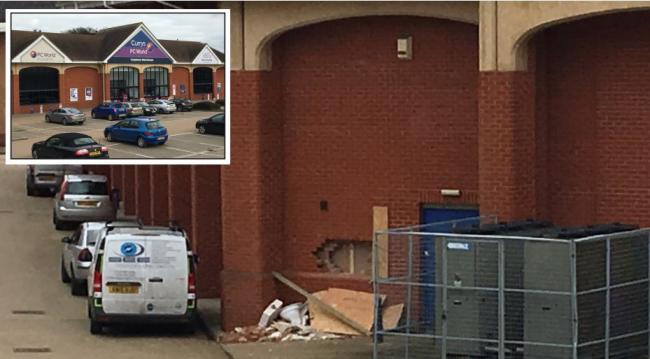 Business owners have always tried to stay one step ahead of thieves. However, in recent years even the latest CCTV systems combined with PIR and multiple door alarms haven't been enough to keep out the most determined criminals.
In March 2018, thieves used sledgehammers to break through the wall of Currys PC World in Stanway, Essex.
They were able to escape with a significant number of mobile phones, a safe and other high value items of stock from a security cage which they used bolt cutters to infiltrate. Although the security system was fully operational, it wasn't capable of detecting a forced entry made by breaking through a wall or the intrusion of the security cage.
Sadly, thefts like this are often difficult for the police to investigate, as they often remain undiscovered until the following working day; by which time the thieves are long gone.
At Detection Technologies, we have developed an innovative sensor called VibraFon which, when placed within a wall, will immediately trigger an alarm as soon as any unusual vibration, such as a blow from a hammer, is detected. In addition to this, security cages will generally have intrusion detection sensors around the door, but these are useless if thieves cut through the cage. Our VibraTek sensor cable detects even the smallest vibration and analyses it within the VibraSector processor to determine if what is detected is a threat. This eliminates the risk of false alarms which could otherwise undermine the operators confidence in the system.
All our systems operate virtually maintenance-free, and can be effortlessly integrated with your existing security system to add an additional layer of security to your building.
Contact us today to discuss your requirements and let us help you to eliminate the threat of wall-breach thefts to your business.