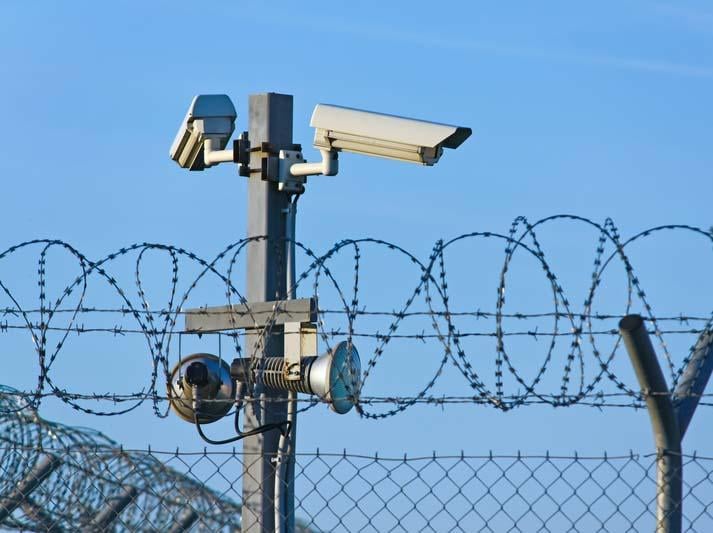 CCTV systems are very good at recording intrusion events, but they won't alert you to them as they're happening. Although some CCTV systems do have motion detection, these tend to have a high false alarm rate compared to a dedicated PID system such as a VibraSector. This is especially true for in adverse weather conditions. This means that operators can quickly lose confidence in alarms generated by motion detection CCTV systems.
Another downside of motion detection CCTV is that these systems are not allowed to record outside the perimeter boundary. In most cases this is where the fence or wall is installed. CCTV cannot identify intruders manipulating the fence or wall from the outside of the perimeter fence, whereas a PID system will identify an intrusion right at the beginning. This ensures that countermeasures can be taken as soon as possible.
However, we recommend that you use your CCTV system for verification of alarm events from your PID system.
This can be made automatically using a Security Management System such as Cortech DataLog5. This allows your PID system to link seamlessly to your CCTV cameras and immediately show where the intrusion is taking place.
_____________________________________________________________________________________________________________

For more information, please download our free guide to perimeter intrusion detection below, or send us an email and we'll answer any questions you have about PID systems.