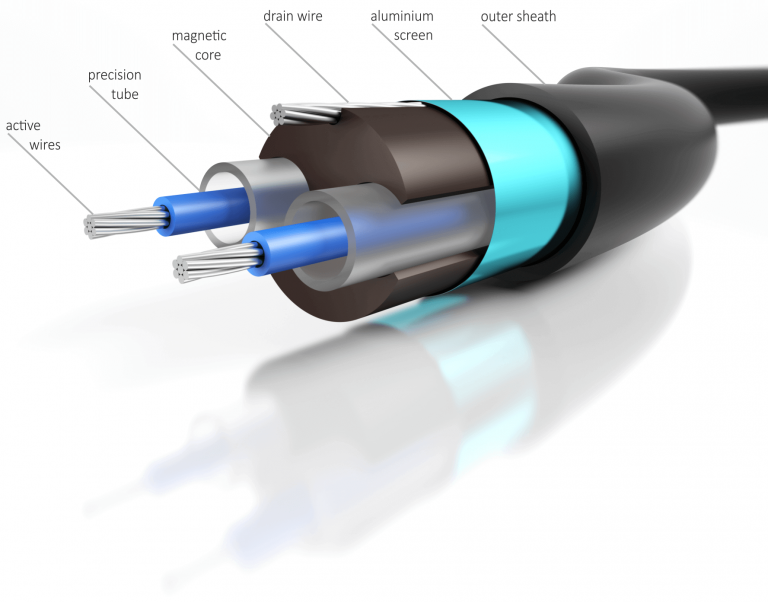 Detection Technologies has just released a new addition to its intrusion detection sensor collection. The VibraTek Plus will replace its predecessor, the VibraTek 3G, and will bring with it far superior sensors. Indeed, the new generation will have 25% more receptive sensors, making its detection powers amazingly strong.
The new VibraTek Plus sensor is so effective that it will typically generate a signal 1,000 times greater than background noise, meaning that even the most delicate of intrusion-related activity will be picked up on. This kind of unmatched signal-to-noise ratio means the perimeter intrusion detection industry is abuzz with excitement about VibraTek's new release.
What Else Makes VibraTek Plus Such A Great Product?
The VibraTek Plus works hard to minimise the risk of false alarms. This is because its sensor is able to represent exactly the mechanical energy caused by an intruder so that signal processing algorithms are able to accurately assess whether an event is hostile or not.
What's more, the VibraTek Plus works with most types of perimeter boundaries such as chain link fences, metal walls, floors and ceilings, swing gates, and other types of metal fences.
How Does The VibraTek Plus Work?
The sensor that makes up the VibraTek Plus works as a linear induction generator in which concentric conductors are carefully arranged to vibrate within a magnetic field.
Vibrations caused by intrusion activity are converted into an electrical signal by the sensor thanks to the induction of electrical currents into the sensor's active wires. This signal is an accurate representation of the mechanical energy (caused by the intrusion), allowing the signal analyser to ascertain whether this energy is related to hostile activity or non-hostile activity such as rain.
The sensor in the VibraTek Plus is specially designed to operate in cooperation with Detection Technologies' selection of signal analysers. In this way, the new product allows users to benefit from a variety of system configurations that meet the security requirements of a perimeter system.
UK-Manufactured And Reliable
If you need any better reason to look into investing in the VibraTek Plus, VibraTek has an excellent history of protecting countless perimeters the world over. VibraTek products are also manufactured and quality assured in the UK.